ELMO - ELectric MObra
2018-11-28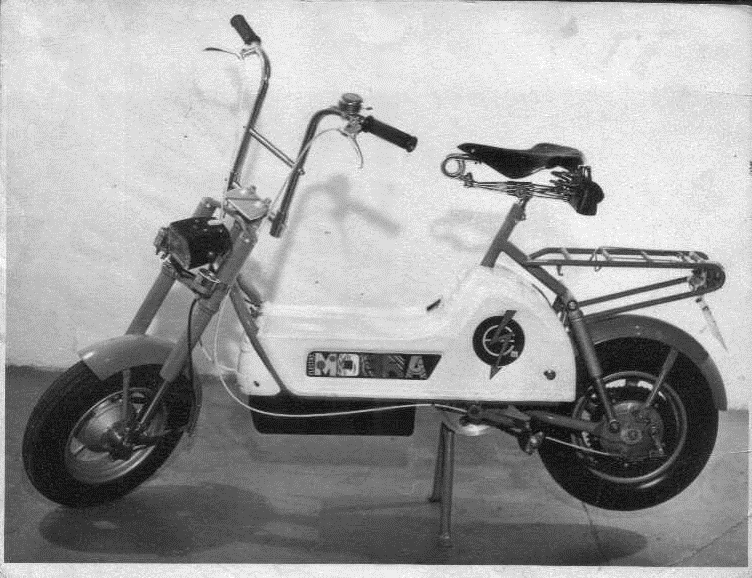 ICPE in colaborare cu Intreprinderea "6 Martie" Zarnesti a creat in anii 70 si o varianta electrica a motoretelor MOBRA.
Poze si texte preluate din prezentare aflat pe siteul: http://www.codcr.com
Caracteristici ELMO
Putere 500W
Autonomie 3h
Viteza maxima 25km/h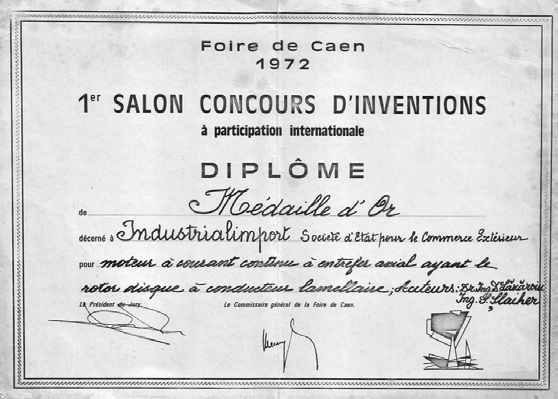 The famous "MOBRA" moped award.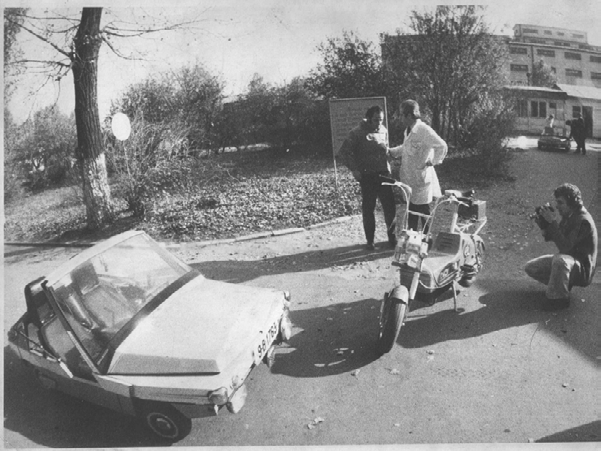 1974. Senior Researcher Sigismund Sleiher and his d.c. disk rotor electric 'toys'.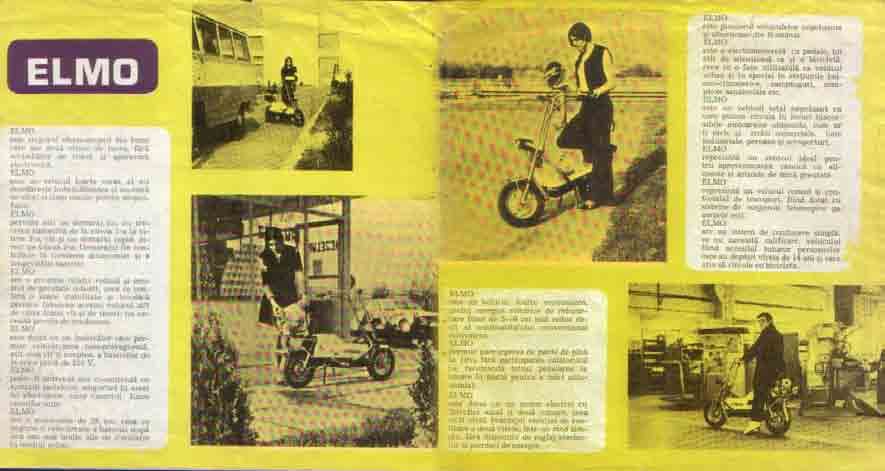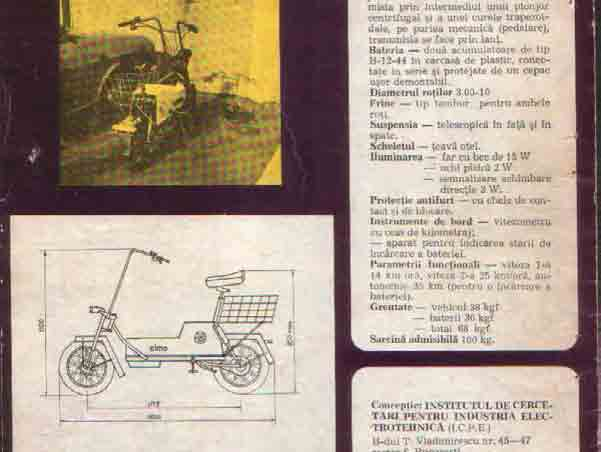 Elmo Scooter (1976) developed in partnership with IM Zarnesti. DC disc motor, 500W/24V/3000rpm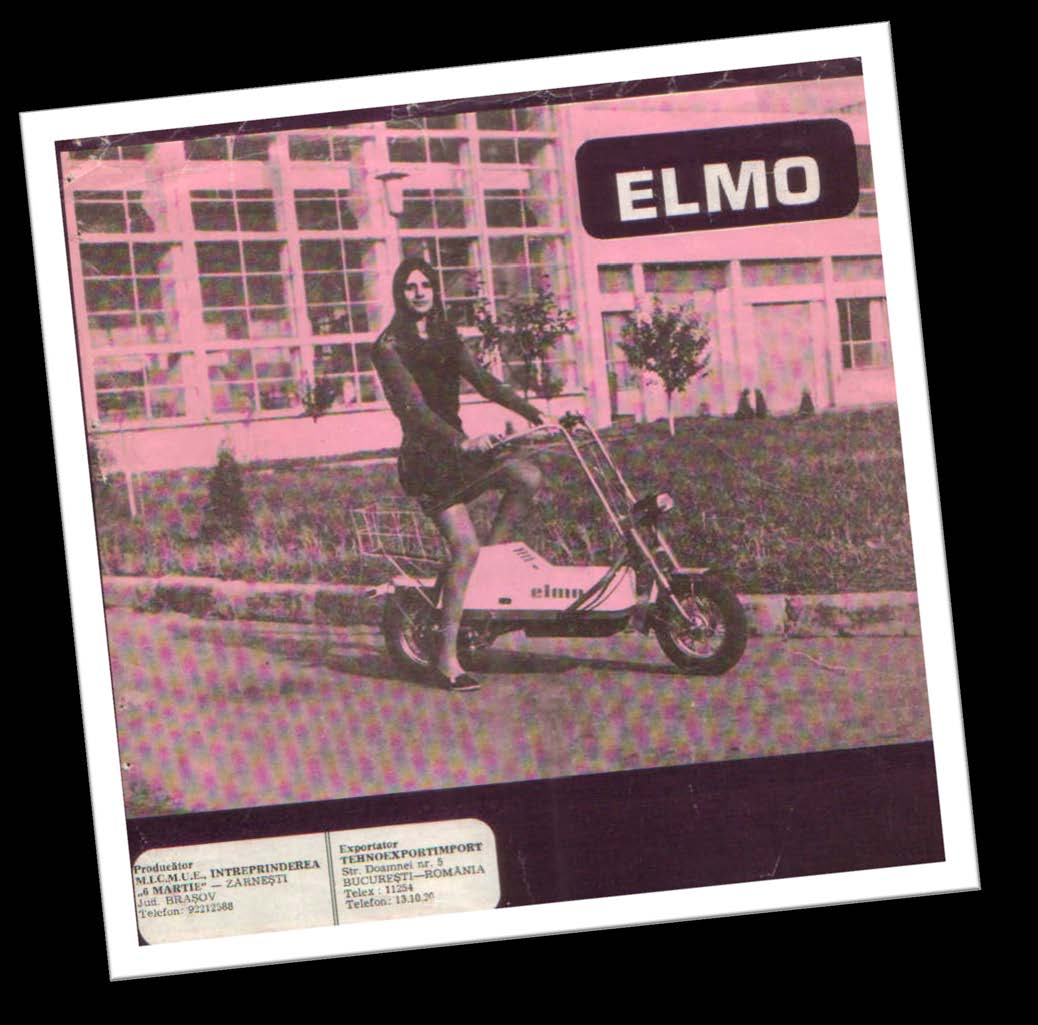 ELMO "Flower Power".
Sursa: codcr.com
Numar de vizite:
3597